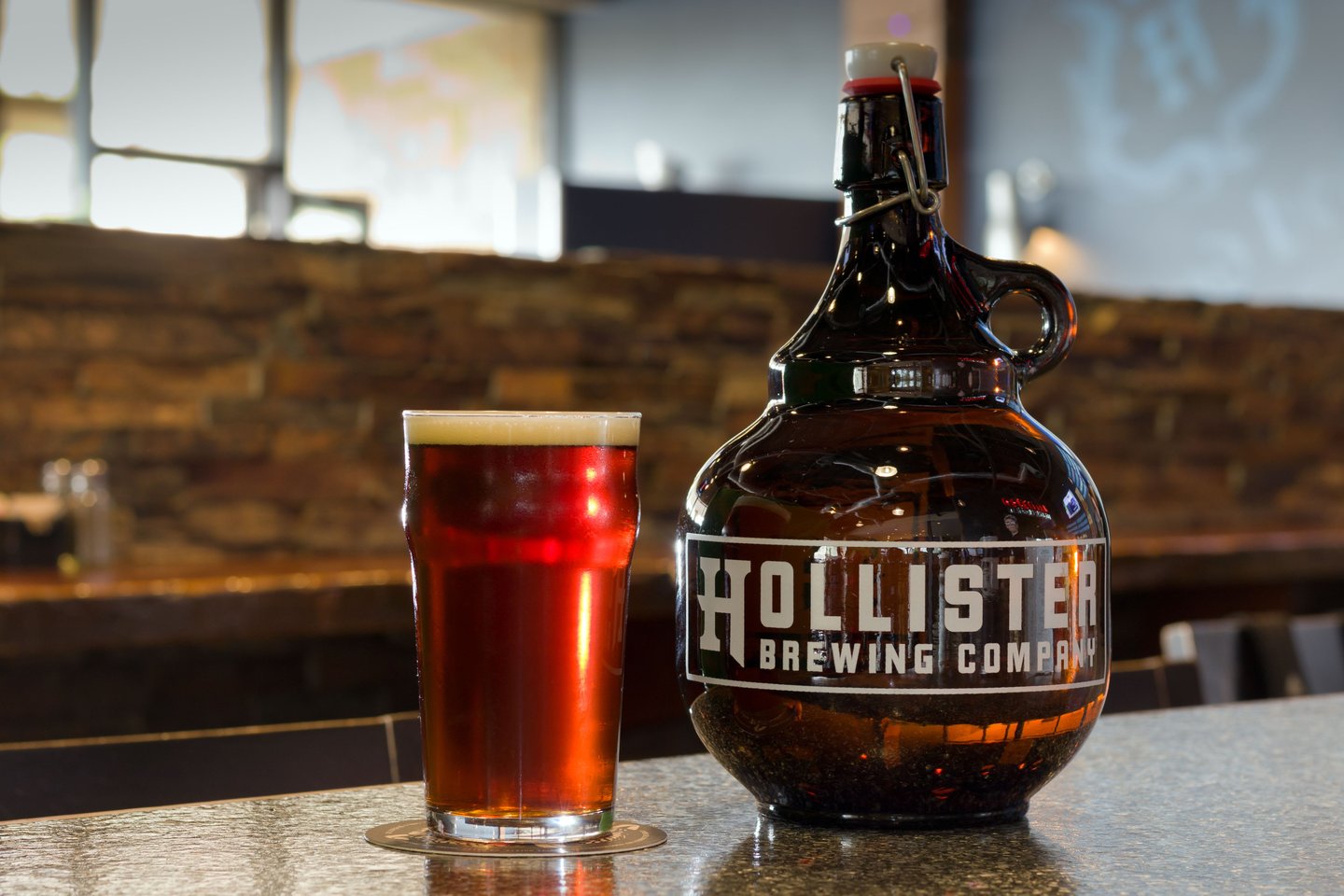 Growlers
The only way to enjoy HBC beers away from the brewery is to grab a growler. Our half gallon, Italian glass growler is available New for $24.00 (plus tax) and REFILLS are just $16.00 (plus tax). Growlers are good for a week or more if you don't pop the hinged porcelain gasket. Like all beers, refrigeration is a must to retain the best HBC quality.

Saturday night is Growler Day. Come in and spend a minimum of $20.00 (excluding tax and tip) and we'll let you refill your growler for just $10.00 (plus tax). Don't have a growler? Then its just $17.00 (plus tax) to fill a new one (a $7.00 savings). Limit one per customer, per visit.

Growlers are great gifts: Housewarmings, Birthdays, Job Promotions, Hostess Gifts, Father's Day, Holidays, etc.. Celebrate by picking up a growler of someone's favorite brew or buy an empty one with a free fill certificate for your favorite beer lover.



* Can I fill a growler from another brewery? Unfortunately not. State law regulates the sale of alcohol in any container that's not OFFICIALLY labeled with the brewery name and information.

* Do I get a new growler each time I come in for a refill? Nope. It's the growler owner's responsibility to keep it in a clean state suitable for holding great craft beer. We recommend after use you rinse it immediately and let it air dry without closing the lid.